With the 2022 NFL season fast approaching, it's a good time to look at the next wave of spring football players that could be making a jump to the next level. The "revived" USFL officially completed their first season, giving many opportunities to players who otherwise wouldn't have much of a chance elsewhere.
While some players who have already been in the NFL may look at these leagues as more of a showcase, for those who have struggled to catch on, there is no better place to go. Regardless, the USFL gave fans a glimpse at what turned out to be a large pool of talent. For the Tampa Bay Bandits specifically, their roster was both diverse and capable right out of the gate. While they didn't make it as far as many expected they would, there's no doubt that this 2022 team had tons of potential. Without further ado, here are five Bandits players that should be on the NFL's radar.
Jordan Ta'amu, QB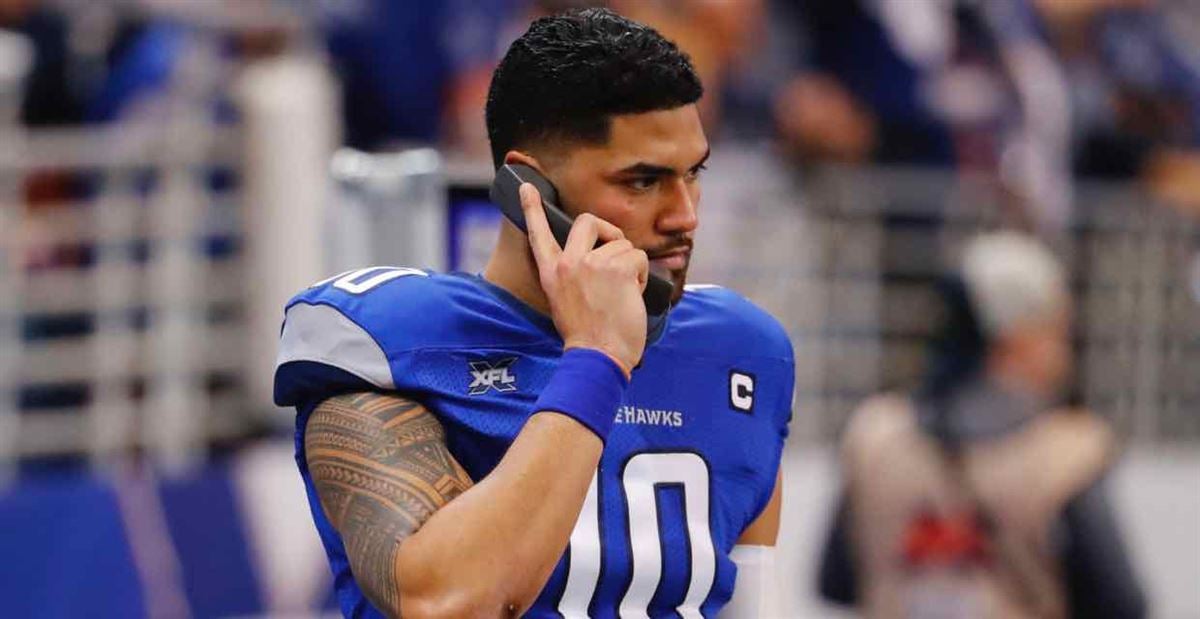 This list has to start with one of the most highly-ranked prospects coming into the USFL season, and he doesn't need much of an introduction. Jordan Ta'amu found a second home with the Bandits after originally getting his "claim-to-fame" (atleast for spring football fans) with the St. Louis BattleHawks in 2020. While Ta'amu's dominance in the XFL occurred over two years ago, he still had a decent showing in the USFL, leading the league in passing yards and passing touchdowns. As I mentioned in my season recap article, he was more consistent than exciting, being the only quarterback in the league to start all 10 regular season games.
This played a huge role into why his stats were at the top of the charts (especially given that his team missed the playoffs), and things admittedly felt a bit different when compared to the XFL days. Even if it wasn't exactly the same, Ta'amu could still very well be the most NFL-ready quarterback amongst his peers. Between his time in the XFL and USFL, Ta'amu had stints with the Kansas City Chiefs, Detroit Lions, Washington Commanders, and Carolina Panthers. It's almost a guarantee he will be signed by another franchise in the coming weeks. Hopefully, he will be able to see preseason action for the first time since 2019, when he was a rookie with the Houston Texans.
Derrick Dillon, WR
Despite playing at a college football powerhouse in LSU, Dillon often struggled to get recognition while playing behind future NFL stars such as Ja'Marr Chase and Justin Jefferson. However, he was always praised for his speed, running a 4.29 40-yard dash at his pro day in 2020. This was enough to get him signed by the New York Giants as an undrafted free agent, where he stayed on the practice squad for the entire season.
After being out of football in 2021, Dillon found his next opportunity with the Bandits, making the most of a 10-game stretch. Dillon was sixth in the league in both receiving yards (386) and kick return yards (447). He really shined when it came to scoring, however, being tied for second-most receiving touchdowns (4). Dillon will hopefully find a role in the NFL on special teams, and get meaningful playing time as part of a 53-man roster. 
Rashard Davis, WR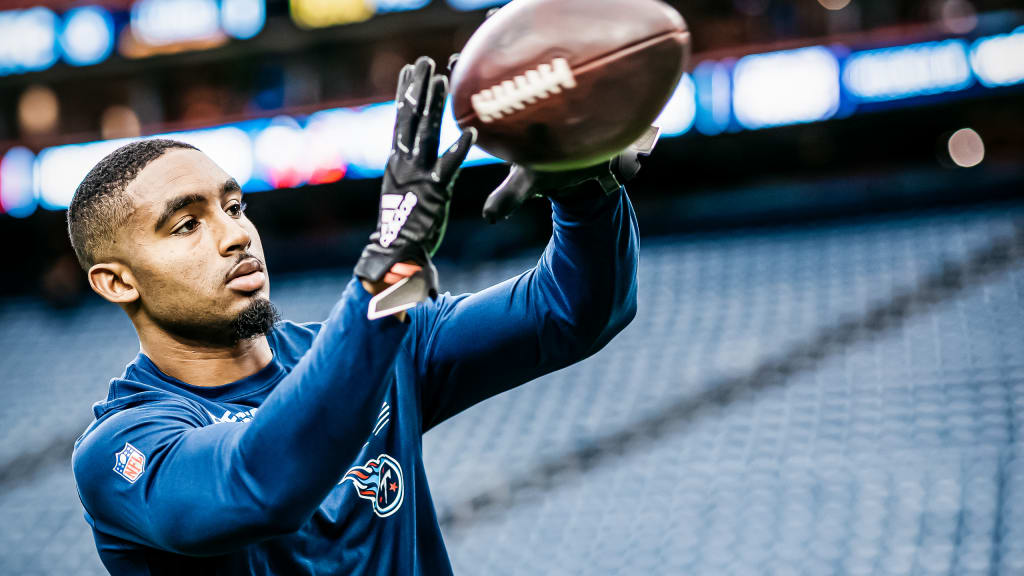 Similar to Dillon, Davis will likely find himself playing mostly on special teams if he can make it back to the top. The 26-year-old won the FCS title with James Madison in 2016, before having stints with four NFL teams through 2020. During that span, he became a Super Bowl champion with the Philadelphia Eagles and was taken first overall in the XFL's 2019 draft. Davis never played a down for an XFL team, but opted to choose the spring football route after he wasn't signed by an NFL team in 2021.
His contributions for the Bandits were pretty quiet, but he finished the season being the league leader in punt return yardage (224). In the last week of the season, he had a "highlight-reel" moment by taking a punt 73 yards to the house against Birmingham. Hopefully, Davis can replicate something similar at the NFL level, as it's clear there is still plenty of potential there.
Travis Feeney, LB
At 29 years old, Feeney can certainly be viewed as someone beyond his prime, but he sure didn't play like it through the USFL season. He was tied for the team lead in tackles with 50 (second in solos), and also led the team in sacks (4.5) after Reggie Howard went to the Breakers. Feeney has had one of the more unique careers compared to other players on this list, as he spent several years away from pro football. He was originally drafted by the Pittsburgh Steelers in 2016, and ended up with the New Orleans Saints after being cut.
After being in free agency through 2017 and 2018, he finally got a chance to play again with the San Diego Fleet (AAF) in early 2019. Since then, Feeney has spent time up in Canada with the Toronto Argonauts alongside an additional appearance in The Spring League (TSL). The USFL seemed to be a breath of fresh air for him, and it may have been fresh enough to put him back in the NFL after a six-year absence.
Brandon Wright, P
Punters never seem to get enough credit for their work, but Brandon Wright simply can't be left off this list. Wright led the league in punt net average (41.1), and always made sure the opposing offense was starting as far back as possible. The Bandits were one of few teams who had both a designated punter and kicker from week one, which proved to be a great benefit given the below-average special teams play for most of the season.
Wright actually saw playing time in the NFL as a kicker with the Jacksonville Jaguars, filling in for Josh Lambo during a single week of the 2020 season. Now that he has solidified himself as an even better punter, earning all-USFL honors at season's end, Wright could very well go beyond an NFL training camp in 2022. 
Stay with USFL News Hub all off season.
Subscribe to our
USFL News Hub YouTube Channel
. Get breaking news and the latest USFL news. Plus the USFL Week In Review Podcast.
---

Get Alerts & Stay Connected