The Maulers continue their journey to the 2023 season and are looking to find the right quarterback for the job as they have signed two more quarterbacks to the roster today; currently, then if none of the quarterbacks from the 2022 season stick around, the Maulers now have three Quarterbacks, they've signed in the past 30 days to compete for that starting position. With a busy off-season for Coach Wilson and staff, it will be interesting to see what fresh talent makes their way onto the final roster and who will compete for the Maulers in 2023.
Quarterback: Troy Williams – Utah
Troy Williams began his collegiate career at Washington. He would start as a redshirted true freshman playing in four games with one start back during the 2014 season, going 23 completions out of 36 attempts for 176 yards with two interceptions. He would rush for 25 yards with 1 touchdown for 16 carries. After the 2014 season, Troy would end up at Santa Monica College, where he would head the Corsairs to an undefeated record of 11-0, throwing for 2,750 yards with 21 touchdowns and only giving us 4 interceptions while rushing for seven touchdowns.
By the end of the fall, he put in a transfer and committed to Utah, where he'd be named the Utes starting quarterback going into his first season with the Utes. He would again throw for nearly the same record that year as he did with Santa Monica, with 2,757 yards for 15 touchdowns and 8 interceptions. He also rushed for 235 yards for 5 touchdowns as the Utes would go 9-4 on the season. In his final year of college, he would lose the starting position to Tyler Huntley during training camp, but that didn't stop Williams during his senior season. When Huntley went down with an injury, Willems would be back on the field, passing for 812 yards with 4 touchdowns and 2 interceptions; he would also rush for 4 touchdowns in his final year.
Williams would go unselected in the 2018 NFL draft and participate in rookie minicamps with the Seattle Seahawks and Los Angeles Chargers during a tryout but was not signed. In June of 2019, he would travel north and be signed to what was formerly known as the Edmonton Eskimos and now the Edmonton Elks, where he spent most of the year on their practice squad until getting the call up during week 18 where he would play in two games completing only 1 of 3 passes for 15 yards and 1 interception along with rushing for 26 yards. He would later opt out of the contract the following year due to the canceled 2020 season with the pandemic. He would sign in May this year with the Saskatchewan Roughriders but would be released a month later.
Can Troy Williams get that starting position in Pittsburgh, revamp his career, play for a professional team here in the United States, and be successful? He will have some competition to compete with.
Quarterback: James Morgan – FIU/Bowling Green
James Morgan will also have some competition when heading to the Maulers but will come from being a three-star-recruit from Ashwaubenon High School in Green Bay, Wisconsin; James ended up choosing Bowling Green with coach Dino Babers. He would end up playing two seasons with Bowling Green in 18 games, with 279 completions out of 538, throwing for 3,342 yards and 25 touchdowns while throwing 22 interceptions. He would transfer to Florida International from 2018-2019, where he played both years, and in 24 games, he threw for 420 completions out of 683 attempts. And then threw for 5,312 with 40 touchdowns and only 12 interceptions between the two seasons.
Morgan was selected in the 2020 NFL Draft in the fourth round by the New York Jets but would not ever make an official roster but made some practice squads between Panthers, Steelers, Jets, and just recently, the Colts. He comes in as a free agent into the USFL looking to show his strength and ability of his college career in the USFL with the Maulers.
Defensive Back: Xavier Lewis – SE Louisiana/LSU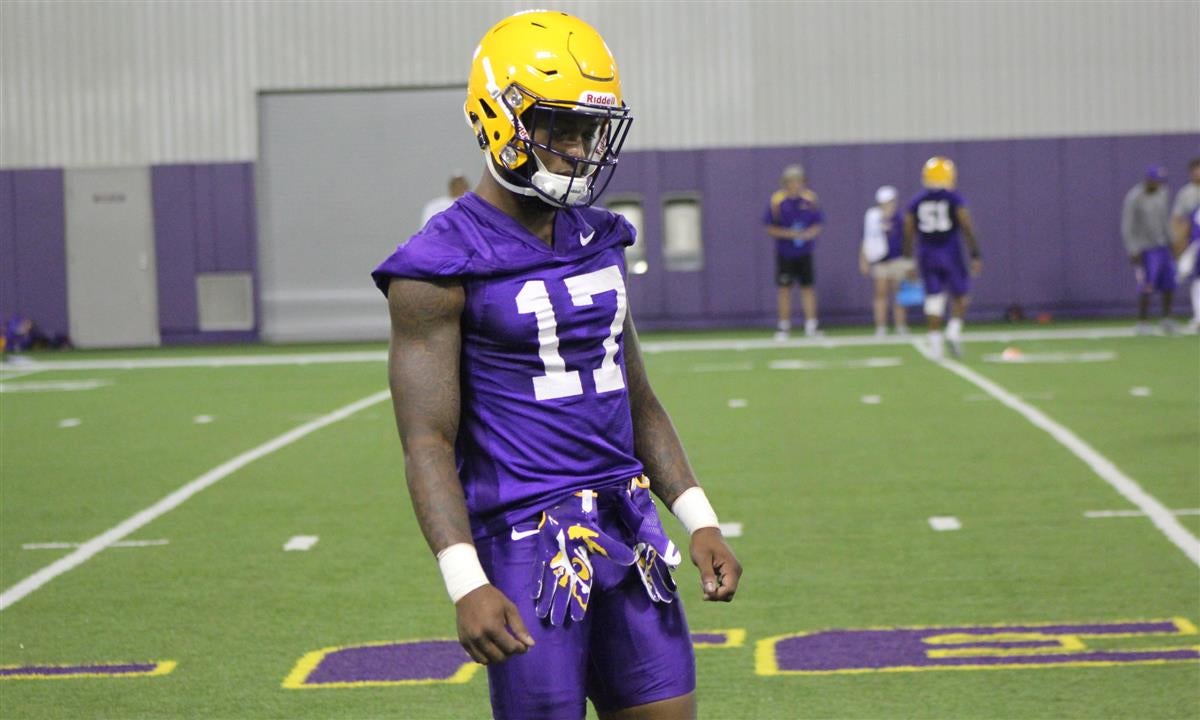 Xavier Lewis comes to the USFL as a 5'10, 175-pound Cornerback from Reserve, LA. He started his college career at LSU, where he recorded 14 total tackles; he would then transfer to SE Louisiana and record 13 total tackles, with 4 forced fumbles and 3 interceptions leading to 29 yards and one return touchdown.
It does not appear Xavier Lewis ever made his way into the NFL, so the USFL could be his first pro experience to assist the Mauler's defense.
Stay tuned to USFLNewsHub.com for all your Pittsburgh Maulers news updates and more!
Subscribe to our
USFL News Hub YouTube Channel
. Get breaking news and the latest USFL news. Plus the USFL Week In Review Podcast.
---

Get Alerts & Stay Connected