The Birmingham Stallions locker room has bestowed their prestigious "Best Hair Award" to none other than J'Mar Smith. Amist strong competition, his signature locks are 1-0 and of the many awards he may receive in the USFL, this one stands above the rest.
Votes are in! @jMar_Smith was chosen as the Birmingham Stallions Best Hair by his teammates 🤣🔥 pic.twitter.com/cF4wpFlaWK

— Birmingham Stallions (@USFLStallions) June 13, 2022
Though some might say the league's smaller rosters paved the way to this victory, true Stallions fans and hair aficionados everywhere know that god-given talent is the answer here. J'Mar's dedication to his craft has paid off in full, and he came out on top vs a deep field of flows, locks and mullets. Give the man props, this was a close race in any regard.
Mood pic.twitter.com/w0pFZJOauQ

— Scooby Wright III (@TwoStarScoob) May 1, 2022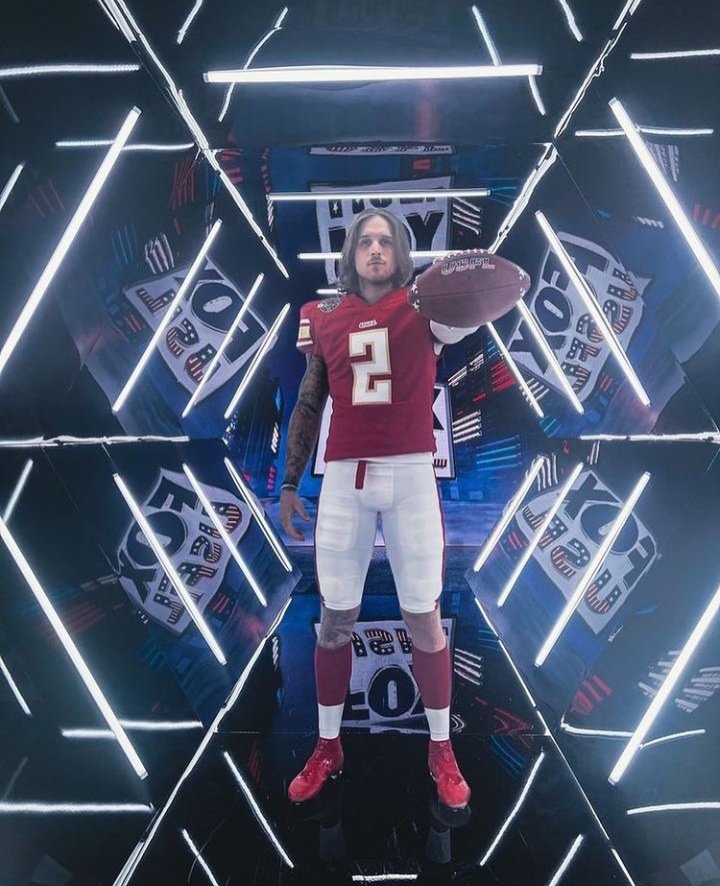 It's a stacked depth chart, to say the least. When presented with this award, Smith said:
"Hair look so good, you can't even see it. Thank you to my WONDERFUL teammates!! Such an honor!
J'Mar joins some prestigious company, alongside Tom Brady, David Carr, Troy Polamalu and many more who have been recognized for their achievements. Big day in Birmingham. The H.O.A.T. (Hair of All Time) will take on the Tampa Bay Bandits on Saturday the 25th at 8:00 PM Eastern, to get back on track ahead of their playoff matchup vs New Orleans. Tune in on NBC.
Subscribe to our
USFL News Hub YouTube Channel
. Get breaking news and the latest USFL news. Plus the USFL Week In Review Podcast.
---

Get Alerts & Stay Connected