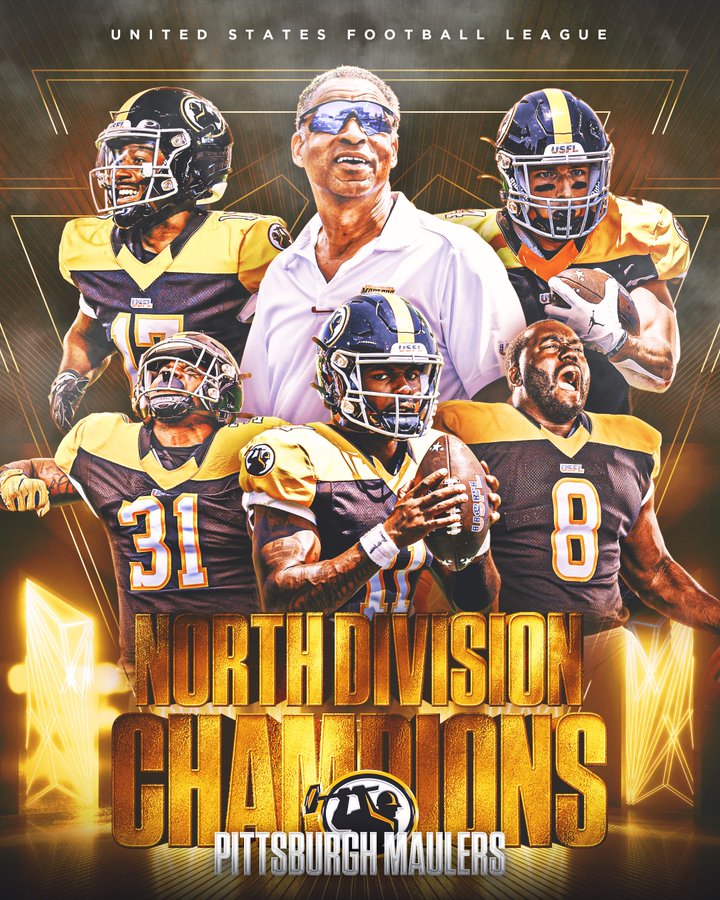 In an electrifying game that saw two overtimes, numerous lead changes, and nerve-wracking moments, the Pittsburgh Maulers secured their first-ever ticket to the USFL championship game. The Maulers triumphed over the Michigan Panthers in a tense 31-27 victory on Saturday evening at Tom Benson Memorial Stadium, marking a stunning worst-to-first turnaround.
Last season, the Maulers were languishing at the bottom, with a dismal 1-9 record. This year, they're within reach of the title. "We've been through so much as a team," remarked Maulers linebacker Kyahva Tezino. "We're just so blessed to be in this position right now. And we definitely won't take it for granted."
Maulers quarterback Troy Williams was instrumental in the dramatic victory, making his presence felt in crucial moments. Williams threw a touchdown pass to Mason Stokke and ran for a 2-yard score in the overtime, reflecting his determination and skill. The Utah product finished with 23-of-40 for 203 yards and a touchdown, and 36 rushing yards.
It was a game of high stakes and high drama, with six lead changes. In the last moments of the game, the Maulers managed to pull ahead 20-17, thanks to Chris Blewitt's 59-yard field goal, the longest in the USFL this season. However, the Panthers retook the lead momentarily when E.J. Perry connected with Trey Quinn for a 55-yard touchdown.
But Williams wasn't done yet. The quarterback found Ishmael Hyman on a 6-yard slant route on fourth and goal, giving the Maulers a 27-24 lead with just 39 seconds left on the clock. A late field goal from the Panthers' Cole Murphy took the game into overtime.
The USFL's overtime format, a best-of-three shootout from the 2-yard line, allowed for more heart-stopping moments. The Maulers managed to halt the Panthers' first two attempts, negating the need for a third inning.
Despite some early turnovers, Panthers quarterback E.J. Perry kept his team in the game, ending with 23-of-38 passing for 370 yards, with two touchdowns and an interception. However, the Maulers' defense stepped up when it mattered most, with Olive Sagapolu batting down Perry's final attempt.
Reflecting on their remarkable journey, Maulers head coach Ray Horton said, "We came from 1-9 and couldn't beat anybody last year. We struggled early, but I want to thank these guys for having faith in me. We had a plan, and we implemented that plan."
As they revel in their turnaround and anticipate the USFL championship game against the winner of the South Division Championship, the Pittsburgh Maulers demonstrate the spirit of perseverance and teamwork. This thrilling victory over the Michigan Panthers is a testament to their resilience and sets the stage for an epic championship showdown.
Subscribe to our
USFL News Hub YouTube Channel
. Get breaking news and the latest USFL news. Plus the USFL Week In Review Podcast.
---

Get Alerts & Stay Connected