The Pittsburgh Maulers are back at the free agent table, signing five new additions to their team this past weekend. They have signed a wide receiver, safety, defensive back, full back, and a long snapper this time.
Long Snapper: Luke Barnes – Alabama St.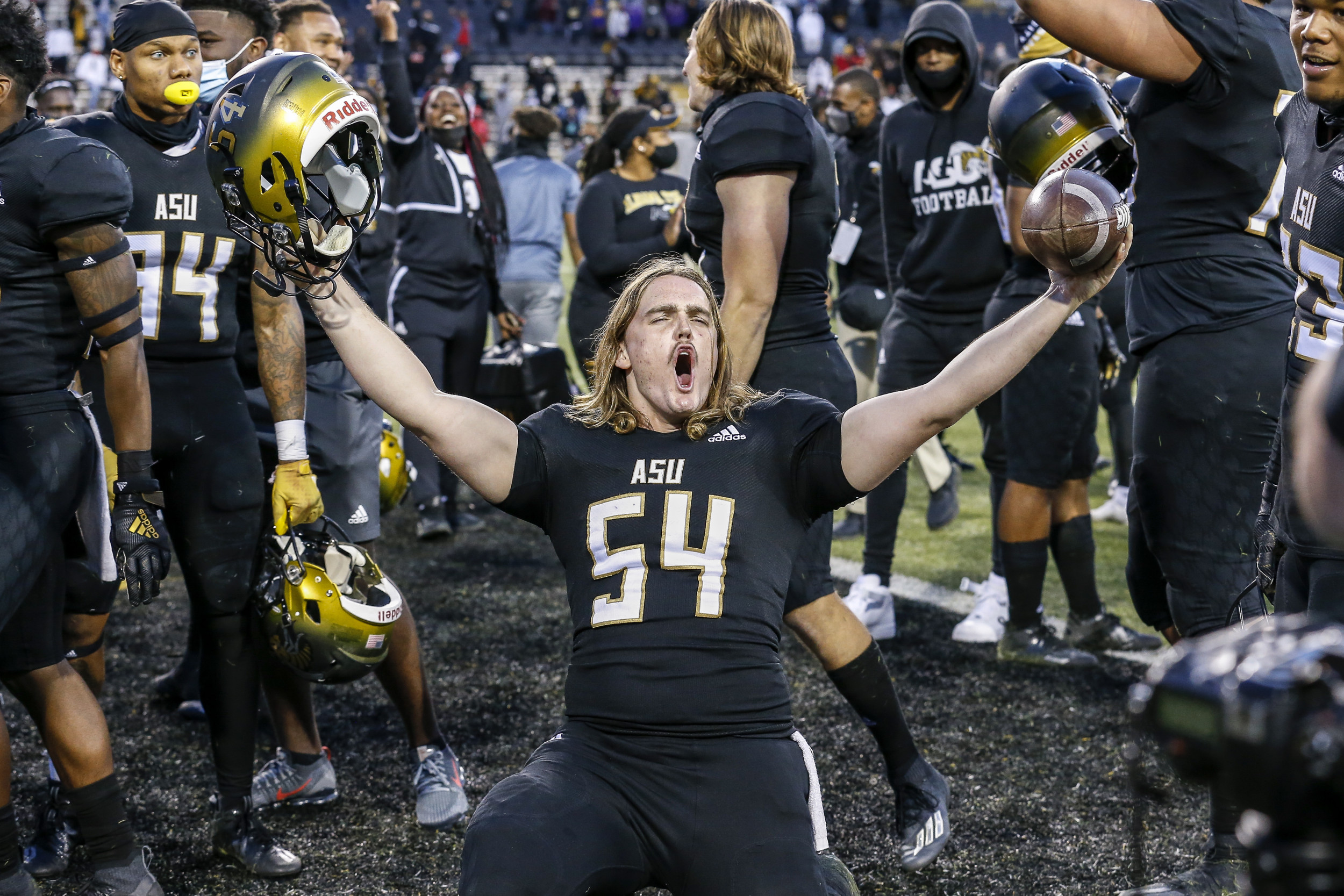 The 6'1, 225 lbs, long snapper from Alabama State, who comes from an HBCU program, will look to help the Maulers put their defense in excellent field position come the 2023 season.  In 2019 at Alabama State, Luke saw action in 11 games. He helped Anthony Carven earn an FCS Watch List and All-American honors while earning the Phil-Steele All-SWAC honors, all while recording two tackles during his first season at Alabama State.
In 2021, Luke would play in all five games for the Hornets as the long snapper and was named the All-American before the season started; he would record another tackle during the 2021 season. This past March, Luke would attend a live training session with no other than Marquette King, Michael (Mac) Carrizosa, and Dominic Zvada for a live punt and field goal operations training provided by Alex Zendejas Kicking & Training but would go undrafted in the 2022 NFL Draft.
Fullback: Mason Stokke – Wisconsin
Mason Stokee comes from Wisconsin; the 6'2 former linebacker making the switch to fullback before the 2018 season will bring his talents to the pro level in 2023 with the Pittsburgh Maulers. During his career at Wisconsin, Mason played 28 games, with 13 of them being a fullback. He would have 38 carries for 109 rushing yards and three touchdowns, while he would also catch 14 passes for 105 yards and 3 touchdowns.  In 2019 he would win the Lowman Trophy and then get Academic All-Big Ten for the other three seasons he played (2017, 2018, and 2020).
On May 1st, 2022, Mason would sign as an undrafted free agent to the Carolina Panthers but then be cut on Aug 4th, 2022.
Defensive Back: Caleb Ham – Fordham
Caleb Ham, the 6'1, 192 defensive back from McDonough, GA, made quite the impression at Fordham when he played his sophomore season as a free safety, where he would make 45 total tackles, 36 of those being solo, including one for a loss. He tied the team lead for interceptions with three and had five pass breakups. He was named first-team All-Patriot League during his junior year and returned four kickoffs for 47 yards. After his senior year, Caleb signed a free agent contract in the CFL with the Toronto Argonauts in 2019 and played in 3 games and recorded 7 tackles.
In June of this year, he would attend the XFL Florida showcase, but in the end, he signed with the USFL/Pittsburgh Maulers. Caleb will look to boost the Maulers' defense that gave up 243 points over a ten-game span, giving up the most points in the league for the 2022 season. Caleb is someone who can use his size and background from Fordham and the CFL to bring a difference to the Maulers.
Safety: Eric Burrell – Wisconsin
Eric Burrell played for Wisconsin where he would play in 48 games with 26 of those being starts as a safety, he has 126 tackles with 5.5 tackles for a loss, 2 sacks, 5 interceptions, and 4 force fumbles.
He would be signed by the New Orleans Saints and play in two of their pre-season games in 2021, where he would get a forced fumble on a big hit in his first preseason game again the Ravens. It wouldn't be enough to stay with the team after the cuts were made; he would try out with the New England Patriots a couple of weeks later but never complete their roster or team. He is now a Pittsburgh Mauler in the USFL and will look to bring his force fumbles to the USFL and the Maulers' defense for the 2023 season.
Wide Receiver: Hunter Rison – Grand Valley St.
Hunter Rison, the son of former NFL and Michigan State wide receiver Andre Rison, comes to the USFL after being a freshman at Michigan State (2017), where he caught 18 passes for 223 yards in 12 games.  He would transfer between a couple of other schools before landing at Grand Valley State in 2021; he caught 38 passes for 516 yards for 6 touchdowns during that season.
On May 5th of this year, the Detroit Lions sent a rookie invited to Hunter following the 2022 NFL Draft, where he would look to craft his talent; he will finally be able to show off his skills in 2023 with the Maulers.  
Stay tuned to USFLNewsHub.com for all your Pittsburgh Maulers news updates and more!
Subscribe to our
USFL News Hub YouTube Channel
. Get breaking news and the latest USFL news. Plus the USFL Week In Review Podcast.
---

Get Alerts & Stay Connected