Season two of the USFL pushes onward as the Pittsburgh Maulers return to Canton, Ohio to take on the Philadelphia Stars on Saturday.
The Maulers came back to earth last week in a 22-0 loss against the Showboats. On the road their offense regressed to their early season form, failing to put up any fight. Their defense gave plenty of opportunities, but ultimately signal callers Troy Williams and James Morgan couldn't get anything done.
They look to wipe their hands clean again and get back into the win column against a familiar opponent in the 3-3 Stars. They won their first matchup almost a month ago on the road in Detroit at Ford Field. This round they have home-field advantage, but sit without a home win seven weeks into the season. In fact, both wins come at the Stars' home field in Detroit over them and the Panthers. The Maulers are looking to match records with the first-place team in this game and get back on track and in the playoff picture.
Game Preview
Line: Even, O/U 39.5
Date/Location: 9:00 PM EST, Tom Benson Hall of Fame Stadium, Canton, Ohio
Weather Forecast: 66 degrees, cloudy skies, Humidity 50%, Wind: 5 MPH
TV/Streaming: FS1
Key Storylines for Maulers
Getting back on track has to be priority number one. This team was looking up in recent weeks before the disaster last Saturday. Getting shut out is brutal, home or away. Williams was looking better. Receivers like Bailey Gaither and Isiah Hennie proved to be real factors. The defense was led by playmakers at all levels with Marcus Gilbert, Reuben Foster, and Olive Sagapolu getting picks, sacks, and clutch tackles. They need to get back to what works and start a streak of wins, starting with these Stars.
Maulers-Stars Preview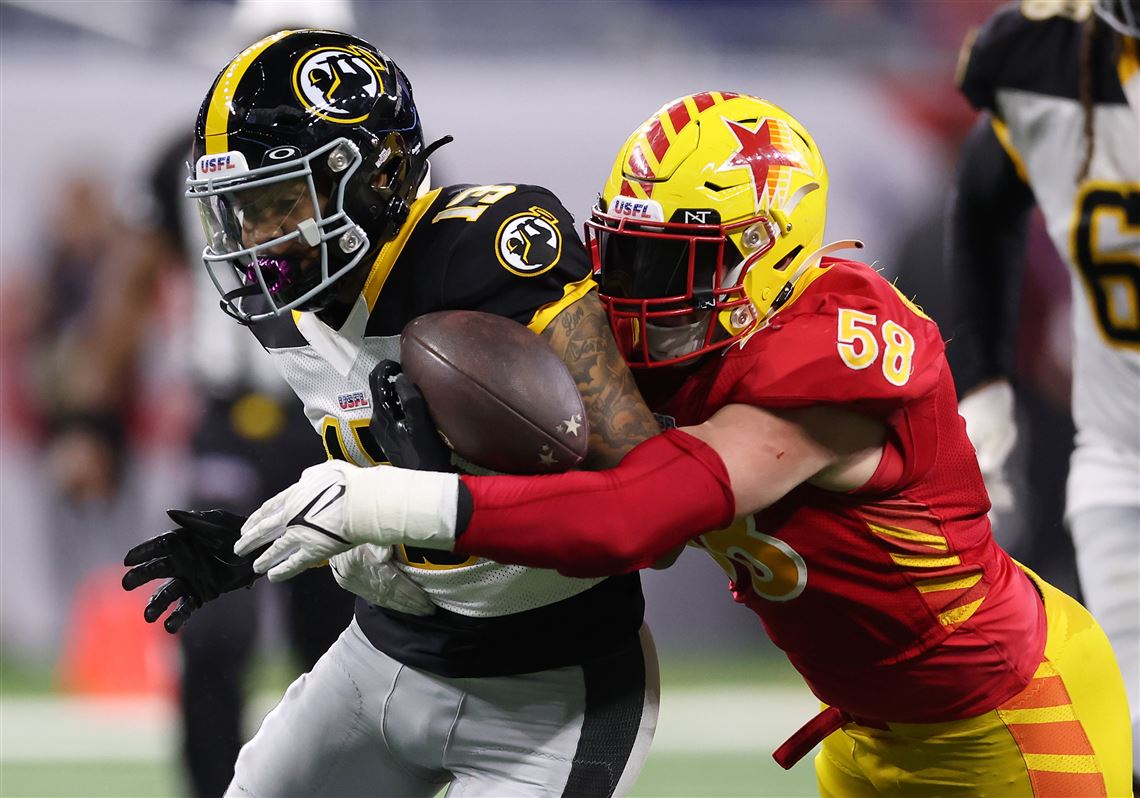 The Maulers desperately need this win. Maybe more than any other team in the USFL this weekend. This could very well be their season. With just three games to go after this, in a tight division race, it could be particularly difficult to climb out of a 2-5 record.
The Stars won't be willing to give up their division lead that easily though. They're coming into town with a two-game win streak, following a 238-yard performance from quarterback Case Cookus. It's going to be a grudge match, not dissimilar to these teams' first meeting back in April at Ford Field. Which was an eight-point affair decided by just a handful of plays.
Given the history of these teams, I think Philadelphia will have the advantage with their hot hand. When the Maulers get down, it takes them a while to find themselves again and the Stars have shown an ability as of late to just keep fighting and get wins. So give me the road team in this matchup, and Pittsburgh will be left to hit the panic button.
Final Score: 22-18, Stars win (Maulers fall to 3-4)
Subscribe to our
USFL News Hub YouTube Channel
. Get breaking news and the latest USFL news. Plus the USFL Week In Review Podcast.
---

Get Alerts & Stay Connected